Take a Breath – Be Kind to Yourself
Collaborative blog
Sara McDonnell – Revolutions.fit

& Denise Balyoz – Move Well Oils

Denise is a yoga instructor and in her yoga practice and life she uses medical grade essential oils to promote health and wellness to her clients – we have similar approaches in our businesses and I asked her to contribute to this blog.

Denise – Move Well Oils:-

Sometimes the nicest thing you can do for yourself is to stop and take a breath. Or even better – 10 breaths. Most of us live our days in 'fight or flight' mode. 10 breaths helps to shift the nervous system from its 'fight or flight' state to 'rest & digest'.

Stress and negative emotions take their toll on your mood, your work productivity and your body…impacting the resiliency of your immune system and many other body functions.

But sometimes it can be hard to stop. Sometimes it can be hard to breathe. Perhaps because of seasonal allergies, or congestion. Perhaps because the stress is too much.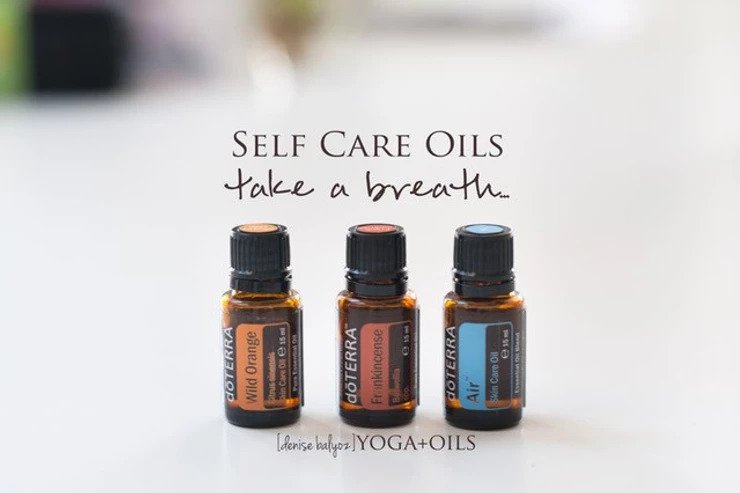 The quickest, easiest and kindest thing you can do for yourself is to inhale a couple of drops of essential oil from the palms of your hands. It takes 21 seconds for the oil to affect the limbic area of your brain where your memories, mood & emotions reside. Some oils, like Air, help to open the airways & lift stress. Other oils, like Wild Orange, are helpful in uplifting your mood and easing stress. Other oils, like Peppermint, can be used to give you a boost of energy. Frankincense has many health benefits and is soothing to the body & emotions.
These oils can also be applied to your pulse points as a pure-fume with side benefits!
Please always use pure therapeutic-grade oils. Other oils can be toxic to the system or exasperate tightness in the lungs.
Sara Revolutions.fit:-
I have been using doTERRA for the last six months and through the periods of adjustment stresses and strains of lockdown they have made a real difference in my feelings of well being and relaxation. As an asthmatic the oil Air is great to help open my breathing right up.
If you would like to try them, please fill out this link.
https://denise-balyoz.squarespace.com/samplerequest
Denise will be in touch & you will receive a couple of samples matched to your needs.