What our training sessions
are all about
I run fun but challenging personalised fitness sessions which are developed with each individual client in mind, allowing for any injuries or mobility restrictions that you might have.  Any likes or dislikes you have will be incorporated into your session because you should enjoy your training session, not just feel like you've worked hard. But most importantly, I help you take time out for yourself, hold you accountable to help you stay consistent and if you have set some goals around strength, to keep you on track in achieving them.
I use the time I have with my clients to help them understand that it is time we shifted the narrative around exercise. Exercise is so much more than something on a to-do list to tick off.
It's time we see it for the selfcare tool it is.
We will all have different drivers for what makes us start or continue with our exercise regime.  But as is widely reported there are many benefits to exercise such as:
Increased mobility
Improved balance
Increased cardiovascular strength
Stronger muscles
Better endurance levels
Maintain work/ life balance
Stress Management
There are many benefits
to a good exercise routine.
What our
sessions
look like
All training sessions
are bespoke to you.
What our sessions look like
With any new client, I start by having a no-obligation discovery call, either via phone or in person. During our initial call I will explain how our training sessions work with my friendly and supportive coaching style.  We chat through your experience, lifestyle, goals, likes, dislikes and training availability. We then find a time and location that suits you best, whether that's in your home, your garden, the local park or online.
A session with me can range in length from 30 – 60 minutes and fit in around you.
Each session will be fun and engaging, utilising different bits of equipment from resistance bands to slam-balls.
I have a wide variety of kit that I can bring to you and if we train online then I can be quite creative as to what kit you can adapt with general every-day items you find in the home.
I plan every session with you in mind and then suggest posture tweaks and motivate you through your session in a fun and safe way.
"Sara is amazing. She has listened to what I would like to achieve and work on and has tailored my workouts to suit me.  No pressure, just support. Thanks, Sara." Sharon – Mum of two
"Sara's sessions are tailored very specifically to my needs (eg knackered knees!) & wants. She's very encouraging, and her sessions are always varied & interesting."
Debbie – Newly retired
"Sara is an excellent PT who is very dedicated to her work. I've been training with her for over 7 months and each session is thoroughly planned to suit me and my ongoing progress whilst also being mindful of pre-existing injuries.  She is highly knowledgeable offering advice when asked and also flexible, regularly adjusting sessions on the spot to incorporate my toddler when necessary!"
Sumreen – Mum of two
"Sara has been my PT for a few months now and I feel great for it. The improvement is significant! I have joined many gyms in the past and my attendance always starts to fizzle out after the first few months – whereas Sara turns up at my door, right on schedule, with the motivation to get me working hard. Highly recommend!  I am now doing both PT sessions and also Circuit Training (along with some friends who saw my progress and wanted to join up too)."
Clare – Works in the City
"I started training with Sara 5 months ago. I have wanted to train with her for a while but I live a bit too far away so the virtual sessions have now made it possible.
I am really enjoying training with Sara, she is a great PT, very friendly and helps me to feel comfortable.   Every session is slightly different and tailored to my need and ability. She motivates me to push myself that bit harder each session, the 45 minutes fly by!"
Jen – online client
"I cannot recommend training with Sara strongly enough.  My physical AND mental health has improved so much in a short space of time.  Sara's programmes are specifically designed for my needs and if ever something is uncomfortable, due to old injuries, she's able to adapt and still provide me with a great workout.  We have fun, and the sessions are always different, keeping me engaged.  Sara's enthusiasm makes me work hard and the sessions fly by.  I feel the benefits for days after and can't wait for the next one to come around."
Tracy – busy mum of 2
"Sara is truly motivating and makes me work hard without even knowing it. In such a short time, I've noticed definition, strength and shape change.  She's also able to explain to me why we do certain exercises, what muscles are working and what they're all connected to, which previous PTs have not.  I also enjoy the flexibility of the sessions and I can specify what areas of the body I want to work on. This also helps when injuries pop up, we're able to work around them or cater exercises to help with the recovery."
Tracey – Competitive Netball player
"My neighbour and I have been training consistently with Sara for the past few months twice a week and I couldn't be more pleased. Not only have I got the exercise buzz back (which I thought died with my 20's) but I feel great and can see results already!  Sara has been totally flexible given I travel a lot for work and arrives at my door unwilling to accept any excuses or anything but a great workout! Thanks, Sara – can't wait to see how I feel after a few more months!"
Caroline – Works in the City
"Sara is a brilliant PT instructor. She provides a really personal, tailored approach to the training and each session whizzes by with full of new, interesting, challenging exercises targeting those areas that need the work most.  We have realised how many lazy habits I've got into from group classes such as bending my knees out when squatting or having my hands too far away from my shoulders when doing push-ups – all helping me prevent injury, and finally able to get the full benefit of each exercise and feel the whole muscle strengthening and working without any niggles. Sessions are fun and she will push you to your max – counting you down to the very last second!"
Clare – Sports Masseuse
"Sara is a great PT. She works out a session in advance to suit my needs and pushes me just the right amount!  Would highly recommend her to anyone. This is the first time I've used a PT and she always makes me feel completely at ease.  What I find most unique about Sara's sessions is her complete 1:1 attention – really ensuring your positioning and technique is spot on."
Katie – mum of two
Here is what our
clients have to say.
Helpful fitness tips to try at home.
The world is full of messages about what we should eat, how and when we should exercise. Some of this…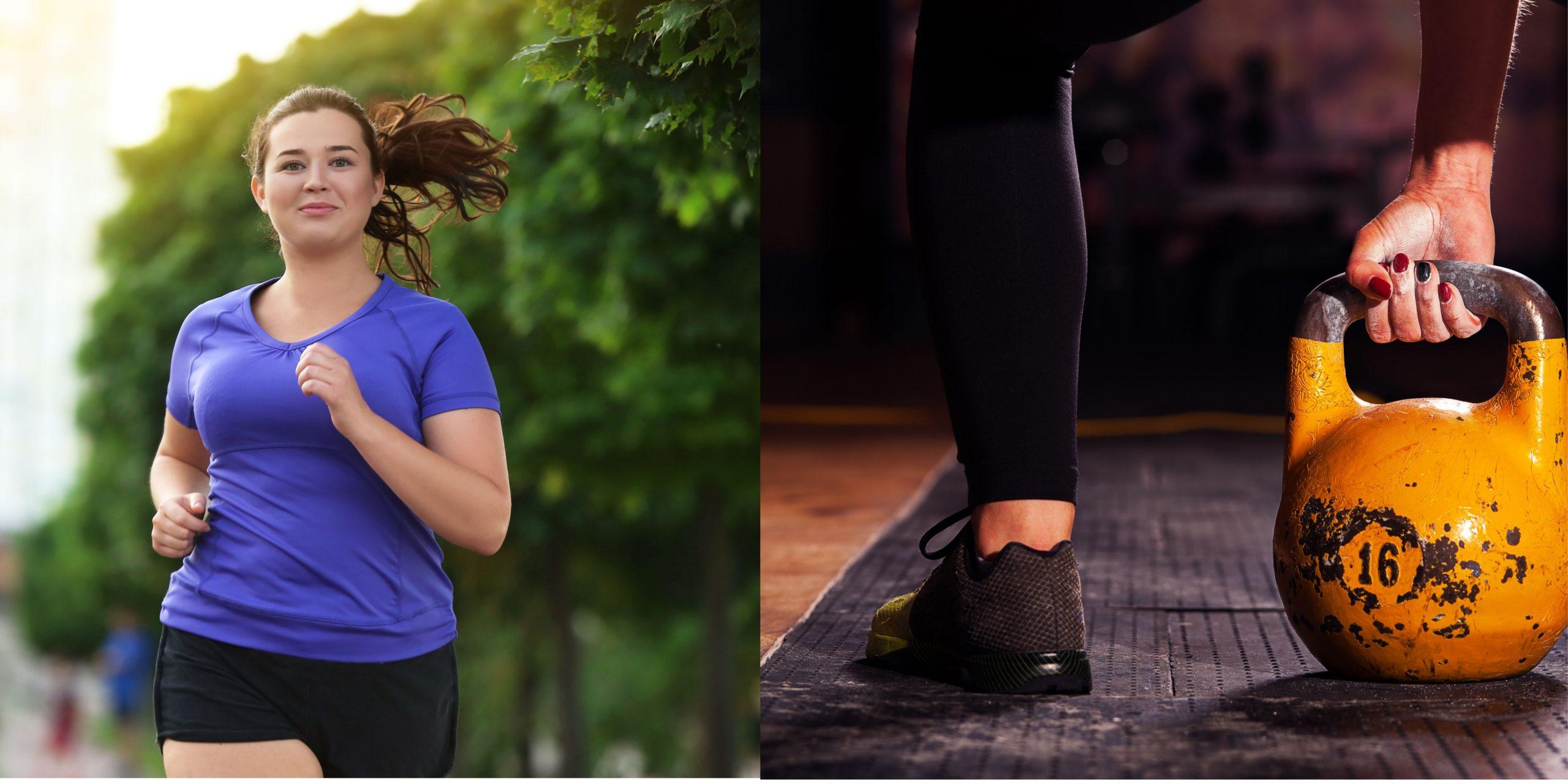 Listening to our body and thinking about how it might feel best to move it (aka intuitive exercising) is about…
If you would like to find out more about how my individual personal training, group or online training sessions could work for you.  Please get in touch to arrange a no obligation discovery call.
Get in touch to start
your exercise journey.