Miles for refugees and all the burpees.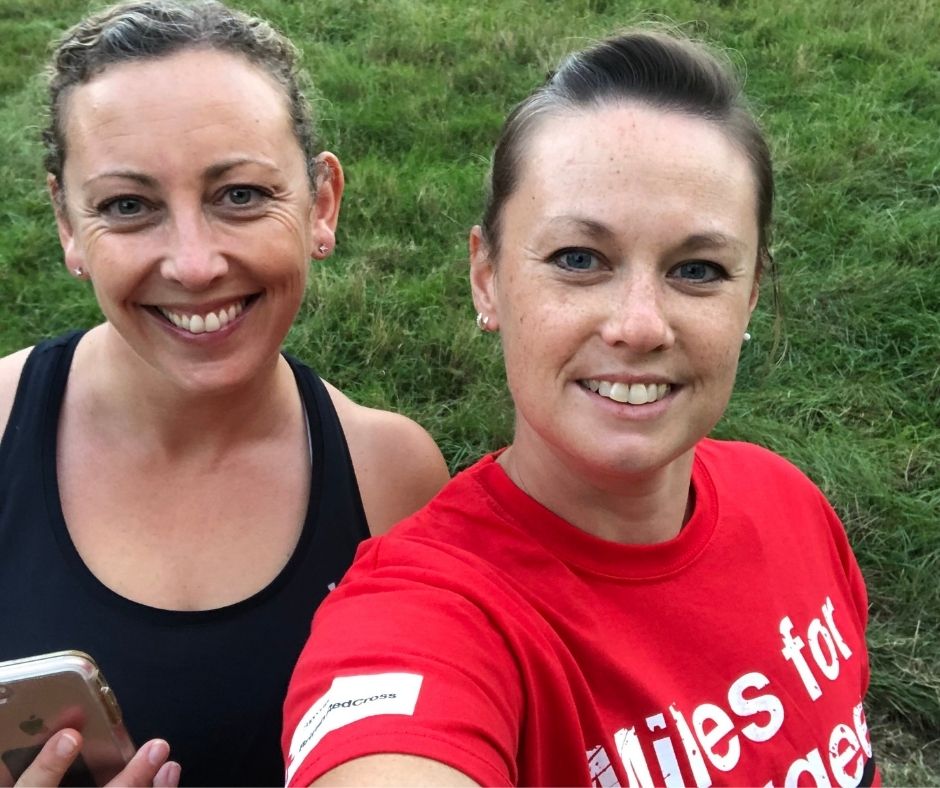 I find having a goal and a challenge to complete is a great way to stay motivated through the changing weather, especially as it gets darker and colder. It's also a great way to raise money for charity – at a time when they are struggling raise funds due to the reduced number of sponsored events.
Big events, like the London Marathon and the Great North Run have been cancelled due to Covid-19 in 2020 and it's great that charities are getting creative by creating events that we can do to stay active that raise money for their cause.
Miles for Refugees
Back in August my best friend and I were looking around for something to keep us moving and motivated and we a Red Cross challenge to raise money for refugees by covering some of the distances they have had to cover to flee from to seek refuge.
We decided that through September we would aim to cover the distance from Calais to London. We wanted to walk and jog this distance to raise money and awareness for the Red Cross to support the wonderful work they do.
The weather was much nicer through September, we started off by jogging the distance but after a few jogs – old injuries started to creep in and so we changed to walking.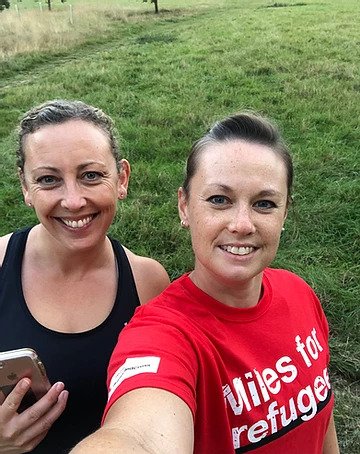 Being flexible and using adaptable can keep you on track through challenges, so if something comes up it's worth considering how you might amend the target or your approach to still meet your goal.
Life, as well as injury, got in the way a bit so we had to put in a bit of an effort at the end to cover our target distance but we did manage to complete it and raise £100 for the Red Cross in the process.
Remember – It doesn't have to be an official event.
40 for 40
For our next challenge we decided to get out cycling and complete 40 miles through the month of October (to celebrate my besties 40th birthday).
As it was mental health awareness day on 10th October, we decided to donate some money (rather than raise it) to MIND, a fantastic mental health charity.
It was great to have an excuse to get out in all the colours of Autumn, even if the final ride was the day after her birthday celebrator drinks!
2000 Burpees in November
As a personal trainer I feel like I have dished out a fair few difficult exercise session's and now it's my turn to give myself a difficult challenge to complete.
When I saw that another trainer friend had signed up for 2000 burpees in November to raise funds for the Bone Cancer Research Trust, I knew I had found my next challenge. This time I have roped in both my sister, my best friend and one of my fab clients.
Our intention is to complete 100 burpees on 20 of the 30 days in November.
Adaptions.
Being flexible and using adaptable is a great way to approach movement, goals and challenges. Anything that moves us away from the all or nothing approach is good.
100 burpees per day might well take its toll on our wrists so we will be doing a mix of squat thrust style moves including elevating ourselves using a chair. We are approaching the task by building in rest days. We will be swapping some of the jumps for step ups. Whatever it takes for it to feel right for our bodies.
If you would like to follow along with the challenge visit my social media pages for updates on our progress.
Or you would like to donate https://www.facebook.com/donate/417851652559990/
Coming in December – 12 days of Christmas
I will be doing a 12 days of Christmas challenge so keep a look out and get involved!