A day in the life of a Personal Trainer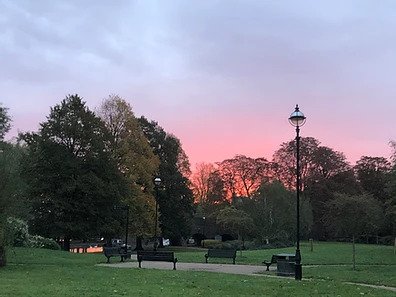 I had a conversation recently with one of my clients, Jessie. She is 10 years old and she was so inquisitive – asking me lots of questions about my job and what I do and it got me thinking that maybe my other clients might like to know as well. So, here goes, here is a little insight into my world as a Personal Trainer.
Each day is different and I love that bit of my job, here is a sneak peek at what my Monday this week looked like.
6am – My alarm goes off – it's still very dark out there, especially as the clocks have just gone back.
6:45am – Small group PT session.
I train two lovely ladies that both independently responded to a Facebook post on a local group (Windsor People) and after a chat with them both I found that they wanted to train early on a Monday morning before they went to work. They have been training together for 3-months now and we generally get to watch the sunrise while they do their work out. As long as it is not raining, it is beautiful and really peaceful.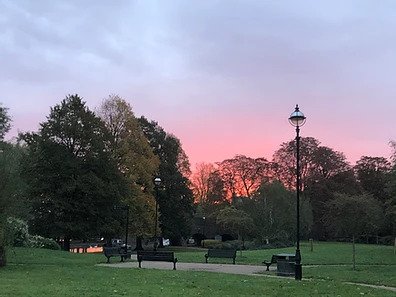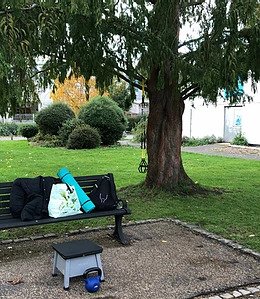 8.30am My own exercise with my PT
Because I need motivating and taking care of too, I also have a weekly personal training session. I need to make sure I'm in good condition to train my clients by making sure I do my own workout sessions. My PT Russ always pushes me really hard but I love that ; – )
Followed by a quick breakfast of porridge with seeds and fruit and honey.
10am Fitness in the Forest.
This is a group exercise session in the park where we make the most of exercising and being in nature. Numbers are limited at 6 at the moment so that I can take time to work with everyone and ensure technique and posture are right. They are a really lovely chatty bunch, often they come to exercise after the school run on days they aren't working or are working from home.
We maintain social distancing through the session and everyone has their own bits of sanitised kit that differs between sessions, from ladders, slam balls to resistance bands and/or appropriate dumbbells.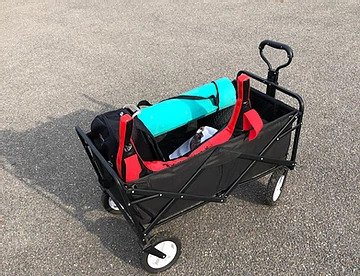 11:30am PT session in the garden with one of my clients and her gorgeous and mischievous puppy Lenox.
Once my client knows what they are doing I spend some of my time making sure the puppy doesn't take a nap on her mat or lick her in the face. He is super cute!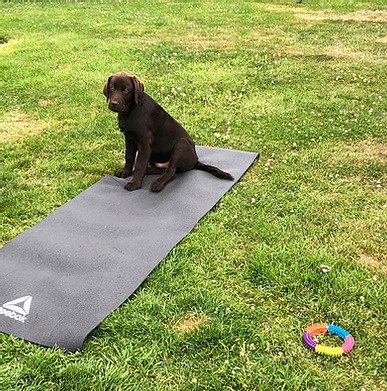 1pm PT online
This is a relatively new thing since lock down but it works really well and means that by working online I can train clients across the world. I log on with one of my clients based in Basel during their lunch break for a session on Zoom. We do strength training using the kit she had dug out at home. Online session are really handy for fitting in to the working day.
2pm lunch – I try to fuel my body for all the exercise I do so I make sure I include protein, carbs and fats, this week I had leftovers from the weekend of veggie enchiladas – delicious!
3pm – A new client consultation chat.
I have a new client call. I start by introducing myself and the services I offer.
I explain that I have several questions for them starting with what their goals are and when they might be available to train to check we have the same timeslots available. I then ask them to tell me about themselves, if they have done much other exercise, have had any injuries in the past or at the moment. I ask what type of movement they enjoy and if there is anything they specifically don't like. We cover what sort of work they do so that I have a good idea how mobile they are on a daily basis.
I explain that it's important that we have a sense of report and connection so that they will enjoy the sessions and if they are interested in a half price tester session.
Happily after this call the client starts with me next week – I am really looking forward to working with her.
4pm – Planning for sessions that evening and the next day.
This is a bit of down time to me and I use it to write my training session plans for the following day. I think about each of the clients and base them on the movements that I know they will enjoy (or at least not hate me for including) I base them on movements they can do without irritating injuries.
5pm – Write blog for November
I recognise the importance of marketing to help let my clients let them know that I am here and show how I can help them. I write a monthly blog to help me do that – this month this is my focus!
6pm – Dinner and a bit of time out.
8pm – Husband and wife joint PT session.
My last session of the day is done at my clients flat once their two boys under five are in bed and asleep. Being flexible with timings means I can help clients squeeze in workouts when it suits them best. I love that I get to go and motivate clients when they might not be able to make it out to the gym as they have little ones at home.
10pm – Bed – Another busy day completed and I go to bed happy that I love what I do and look forward to seeing my next clients tomorrow!
If you wish to understand more about how I could help you achieve your fitness goals – please get in touch.